How to become a private chef
For any chef who wants to immerse themselves in a luxury environment and cook for some of the most esteemed clients in the world, becoming a private chef is an attractive option. And the role goes far beyond culinary expertise. Food should be prepared with unforgettable experiences in mind, every customer's wish should be catered for and flexibility to work odd hours is of the highest importance. It's a growing market, and the technology sector has seen a surge of new appliances to make this experience better than ever.
What is a private chef?
The most attractive thing about hiring a private chef is the on-site, on-call service. Whether it's in a villa on a family holiday, aboard a yacht party or in a private residence, private chefs offer clients absolute flexibility when it comes to menu choices and one-off requests outside of the usual three meals per day. However, whilst the job is demanding and requires chefs to work long hours, many create close and long-lasting relationships with their clients.
What do you need to get started and where to apply
If this sounds like you, here are some tips to get you started. Experience is key, so spending time in a professional kitchen, taking a course and shadowing a professional chef are all great ways to get some qualifications and try your hand at working in a high-pressure culinary environment. Then it's probably time to start thinking about what kind of client you'd like to work for. Job sites like Exclusive Household Staff show all the latest listings from all over the world and will give you plenty of ideas about where you would like hang your apron.
Skills and attributes needed to succeed
Private chef positions often attract individuals who don't want to work in commercial kitchens and value creativity and freedom when it comes to their work. A client's culinary preferences can be broad, so make sure to practice a number of cooking styles and skills. High quality kitchenware is essential when it comes to perfecting tricky styles, So invest in an army of saucepans and pots and perfect new methods. Most importantly, you have to be client-orientated and prepare to make compromises, even if it conflicts with your own interests. For more insight into the job, Food & Wine has compiled expert advice to help you on your way.
For any chef who wants to create their own brand, develop deep relationships with clients and cook a variety of food, private kitchens all over the world are calling.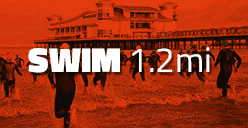 In case you missed it see what's in this section