5 Common Reasons Businesses May Need a Loan
People often think that a business must be in trouble if they are looking for a loan, but this is not always the case. There are a number of reasons why a busi-ness might need to take out a loan whether this is a startup, SME or a large cor-poration and often it will be to help them to reach higher levels of success. Read on for 5 of the most common reasons that a business might take out a loan.
1. Expansion
One of the most common reasons why a business will take out a loan is to expand. Once a business starts to find success, they often find that the existing operation is limiting. Therefore, borrowing money to upgrade to a larger office space, open a new location or even go international can be smart and help a business to reach its potential.
2. New Inventory
Inventory can be a major cost for a business to cover, so often they will need to borrow money so that they can replenish before growing profits. Additionally, a business might borrow to buy new inventory if they are adding to their range and tapping into new markets.
3. Improve Cash Flow
Cash flow issues are one of the most common reasons why a business fails. Therefore, sometimes it is vital that a business borrows money to improve cash flow for healthy business operations and so that you do not encounter problematic issues like not being able to pay salaries or suppliers on time.
4. Equipment
Every business relies heavily on equipment as part of the daily operation, but this equipment can become worn or dated over time and this can negatively affect the business. Therefore, businesses need to invest in new equipment periodically to replace or upgrade what they currently have and this can be a major cost.
5. Hire New Staff
As a business grows, they often have to hire new staff and this can be another major cost when you consider the cost of a salary along with other employee costs. Businesses can take out a loan to cover the costs involved in hiring new staff. You may also need to borrow money to train staff so that they can excel in their role. No business can succeed without a talented and hardworking team of employees, so staff is an area that requires investment and borrowing money is often the best solution.
These are just 5 common times when a business might borrow money, but there are many others too. It may seem wrong to borrow money and you certainly do need to be careful, but often this is the best way for a business to grow and improve so that it can earn more money and achieve higher levels of success.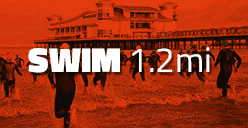 In case you missed it see what's in this section