Your Total Guide To business
Phil Smith, Managing Director at Business West Reacts to the General Election
"The British voting public is starting to create a proud record of confounding expectations. Theresa May appears to have failed to secure a parliamentary majority, and with it, UK businesses now face yet another period of prolonged economic uncertainty.
"As well as surprise, businesses in the West will no doubt feel frustrated by the unnecessary and self-inflicted political risk created by this election and previous referenda as they strive to compete both nationally and internationally.
"It is unclear who the Prime Minister will be; whether a stable government can be formed and whether we need to prepare for yet another election. Worse than this, it is now eleven days until the start of the Brexit negotiations.
"With no one in the driving seat, businesses in the West will be worried by the prospect of a government which fails to secure a trade deal before Britain is formally ejected from the European Union.
"Against this background, calling an election after triggering Article 50, with no guarantee of securing a majority, is looking like the height of irresponsibility. Rather than strengthening her hand, Theresa May has cast significant doubt over the UK's ability to stick to an agreed negotiation position, meaning that Britain is now a hostage to fortune of the political manoeuvrings of small numbers of MPs within Parliament.
"For many of the businesses that we are helping to prepare for Brexit, this is likely to further darken an already very unclear horizon. On the flipside, some businesses will be heartened by the suggestion that with stronger opposition in Parliament the UK is now more likely to end up with a 'soft' Brexit and remain in the Single Market. Our latest local business survey confirmed that businesses in the West are overwhelmingly in favour of such a scenario.
"Nationally, the formation of a stable administration that can give voters and businesses confidence around both economic management and Brexit negotiations must be the absolute top priority.
"As far as foreign direct investment is concerned, politicians in Westminster put at risk the UK's reputation as a place to invest due to a severe lack of credibility. I urge the government to take action and improve their image, or else inward investment could drop, which could ultimately have a knock-on effect on businesses in the West.
"Furthermore, it's time for politicians to grow up and have an adult debate about the costs and trade-offs involved in Brexit. While most companies have, for many months now, been doing their best to ignore the 'noise' generated by politics in order to focus on their own operations. This result will prove much harder for many to ignore – making the swift formation of a credible government essential not only to the economic prospects of our region, but the country as a whole.
"Since the UK's decision to leave the European Union, we have worked tirelessly to educate and inform our members, in addition to working in partnership with them to find practical solutions to the problems that they are encountering as a result of Brexit. Yet, as the local business reaction to this election suggests, we cannot continue to fill this void alone, the government needs to be upfront with businesses about the challenges they face due to Brexit and provide robust local support to help overcome them."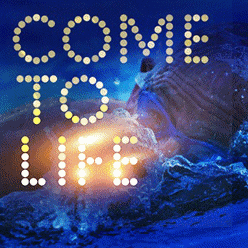 In case you missed it see what's in this section